Home - OEM Parts - Repairs - Contact
Applied Materials Ion Implanters
OEM Replacement Parts, Spares and Repairs
FDT Ltd
As an OEM supplier to Applied Materials UK for nearly 25 years we have detailed experience of many parts used in their implanting machines as we designed and manufactured them specifically for Applied Materials.

Whilst Applied Materials have ceased manufacture of their equipment in the UK, we can still repair certain key components employed including graphics cards, loop controllers, DAQs, I/O cards and monitors.

These parts fit many Applied Materials Ion Implanters including:
9200, 9210, 9500, 9500xR
Precision Implant, PI 9200, PI 9500
Quantum II, Quantum III, Quantum Leap, Quantum X
eXtended Range, xR 120S, xR 200S, xR 80
---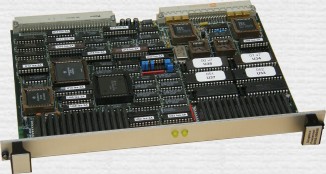 Example Part Numbers :
Dual Head Graphics Processor
0660-90060
Loop Controllers
0660-90093
0660-90098
0660-90102
0660-90103
0660-90332
DAQ Type B, H and Universal
0660-90633

Applied Materials often have multiple part numbers for identical components. This list is far from comprehensive.
Please ask if in doubt. A full list of parts is being assembled and this site will be updated.
---
More information about:
Universal DAQ
Graphics Processor
Loop Controller
Monitors
Other Assemblies
About Part Numbers
Repairs
---
If you require more information about our products and services, please call the number below, or email us.
FDT GB Ltd, Unit A, Madam Green Buisness Centre, High Street, Oving, Chichester, W. Sussex, PO22 2DD
Tel: 44 (0) 1243 544014
Email: sales@fdt.co.uk
---
Click Here - To go to the main FDT site
Updated 24 March 2106
---