Home - OEM Parts - Repairs - Contact
Applied Materials Ion Implanters
OEM Replacement Parts, Spares and Repairs
FDT Ltd
As an OEM supplier to Applied Materials UK for nearly 25 years we have detailed experience of many parts used in their implanting machines as we designed and manufactured them specifically for Applied Materials.
---
Dual Head Graphics Processor 0660-90060
VME Graphics Board
This board was developed to replace the text only display board to provide multilingual character sets.
---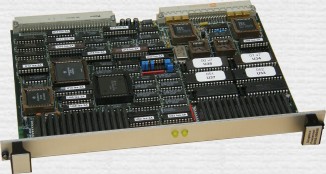 VGA and XVGA modes, 256 Colours

HD63484 Graphics Processor

68010 Processor

Dual 8 bit ADC

Dual Light Pen Inputs



---
These boards have been proved to be very reliable, but have been in service for up to 25 years.
Most can be repaired, unless they have been damaged by overheating of supply failures.
We hold stock of all the obsolete parts on this board.

New boards are available only when there is demand to build a minimum batch.

---
Associated Part Numbers:
---
If you require more information about our products and services, please call the number below, or email us.
FDT GB Ltd, Unit A, Madam Green Buisness Centre, High Street, Oving, Chichester, W. Sussex, PO22 2DD
Tel: 44 (0) 1243 544014
Email: sales@fdt.co.uk
---
Click Here - To go to the Home Page | Click Here - To go to the main FDT site
Updated 24 March 2106
---