Home - OEM Parts - Repairs - Contact
Applied Materials Ion Implanters
OEM Replacement Parts, Spares and Repairs
FDT Ltd
As an OEM supplier to Applied Materials UK for nearly 25 years we have detailed experience of many parts used in their implanting machines as we designed and manufactured them specifically for Applied Materials.
---
Applied Materials Repairs
of equipment from other manufacturers
We have extensive knowledge and experience with much of the equipment on Applied Materials Ion Implanters and can often offer a repair service.

Obviously that doesn't cover everything and some parts are just no longer available. Also we can only test equipment to its specification, not actually on a 'live' implanter.
However we are often able to help, so please ask.

For example:
---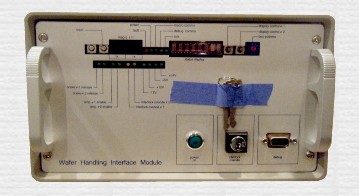 Wafer Handling Interface Module
0090-90103 0090-93107 0090-93106 0090-93102

We have repaired several of these units and now have dedicated test rigs.
---
If you require more information about our products and services, please call the number below, or email us.
FDT GB Ltd, Unit A, Madam Green Buisness Centre, High Street, Oving, Chichester, W. Sussex, PO22 2DD
Tel: 44 (0) 1243 544014
Email: sales@fdt.co.uk
---
Click Here - To go to the Home Page | Click Here - To go to the main FDT site
Updated 24 March 2106
---